This Is What It Means To Be Afro-Latino
In a Q&A for his 2011 PBS documentary "Black In Latin America," Harvard professor Henry Louis Gates Jr. said:
There were 11.2 million Africans that we can count who survived the Middle Passage and landed in the New World, and of that 11.2 million, only 450,000 came to the United States. That's amazing. All the rest went south of Miami as it were.
There's no doubt that the intersection between Black and Latino identity runs deep, and yet the Afro-Latino experience remains largely invisible in mainstream media. In honor of Black History Month, we asked HuffPost Latino Voices and HuffPost Black Voices readers to send us their thoughts via Facebook on what it means to be Afro-Latino. What makes being Afro-Latino beautiful? Challenging? Unique?
We received dozens of responses and compiled a list of our favorites below. We also paid homage to a few of the many Afro-Latinos who've influenced American culture.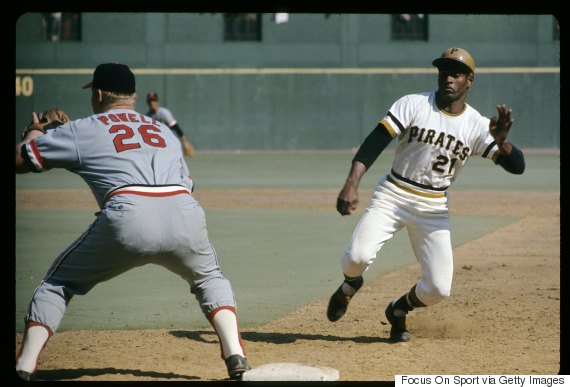 Roberto Clemente of the Pittsburgh Pirates slides back into first base while playing the Baltimore Orioles at the 1971 World Series October.
"Being Afro Latino is being a bridgebuilder, standing squarely at the crossroads of pan Africanism in the US. I am a proud Black Panamanian! We exist! And we exist with the knowledge that Blackness is global in its scope. No one has hegemony on Blackness and we are the proof!" — Merrick Moise
"Afro-latino is not about being Black and Latino, Afro-Latina means to be a Black Latina/Latino hence why the term Afro-latino came about in the late 70's. Since Latino is not a race, its really not even an ethnic group, it is false to say that folks are Black and Latino, we are racially Black and then many refer to their ethnicity or i.e Afro-Boricua, Afro-Dominican. Often in the US Black becomes synomus [sic] with those that are African-American which then does not take into account the millions of african descendants, Black people globally that are in the world and in the USA." — Rosa Clemente, Ph. D candidate at UMass Amherst's W.E.B. Du Bois Department of Afro-American Studies.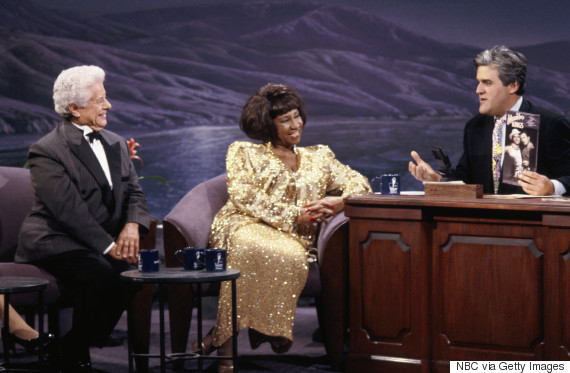 Singer Celia Cruz appeared as a musical guest on "The Tonight Show" with Jay Leno in June 1992.
"It's obviously about people who identify as Afro Latino…to complicate what it means to be black and Latino and any combination because the diversity of black identity is often oversimplified. Just because people are both doesn't mean they are less of one…" — Sophia Raine Surage
"It was always difficult because I was never Boricua or Black enough. Other Puerto Ricans didn't accept me because I wasn't a fluent Spanish speaker and too brown. I also wasn't 'dark' enough to be Black. These Black girls tried to jump me in the third grade because my Taino roots gave me long, wavy hair and they wanted to 'tear it out and prove if was a weave.'

I grew up in No Mans' Land. I loved collard greens and mofongo. At Thankgiving we ate fried chicken and arroz con gandules.

After my first trip to Puerto Rico last year as a grown Black woman (that's how I had finally chosen to identify), I've never felt more complete! I was seen as just Puerto Rican, whether I speak Spanish or not. I didn't need to prove anything. I am proud to say I am AFRO-LATINA. I'll be taking my son next month for his first trip. I can't wait to share the experience with him!" — Kadyn Velez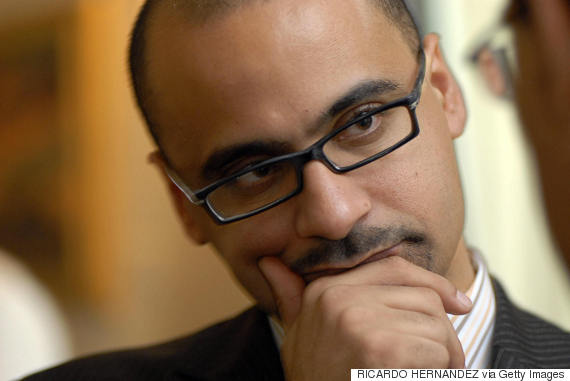 "The Brief Wondrous Life of Oscar Wao" author and MIT professor Junot Diaz.
"Black is the racial group, while the pan ethnic identification of 'Latino' refers to language, culture, and nation of origin. To be a Black Spanish speaker in the Americas means to feel, taste, hear, see, etc the West African heritage at all times in our phenoytype, in our music, in our dance, in our rhythms, in our food, in our language/daily lexicon, etc. We are the manifestation of our cultural memory. Often overlooked, when the very aspects of our culture that are praised as being 'Latino' come from the African influence on the Americas. We transmit the knowledge passed on to us from our ancestors through our very being; the very act of us living, surviving, and thriving is an act of resistance in the face of white supremacy in both the United States and the rest of the Americas. Sometimes this means living life on the hyphen, to borrow from Professor Juan Flores, neither being perceived as 'Black enough' nor 'Latino enough'…but we're Afrodescendientes and proud." — L.Tamar Minter
"I am black and Latina…I might only be HALF black, but I am still black. It is silly to take pride in black history month yet to singlehandedly exclude those of us who are TREATED like blacks, yet some of our black sisters and brothers refuse to accept us as one of 'them'. As a biracial minority, we grapple with a constant state of acceptance from both cultures." — Olivia Love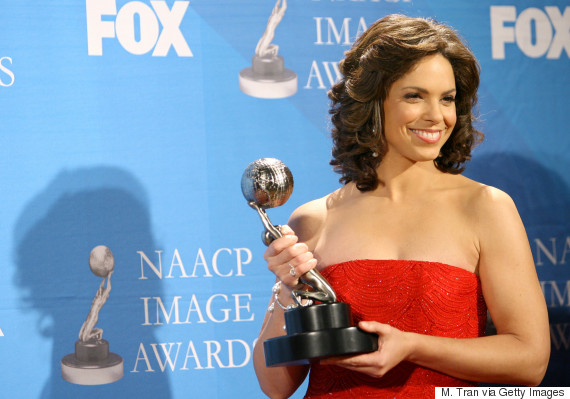 Journalist Soledad O'Brien receives the NAACP President's Award in 2007.
"I am mixed AfroLatina. My father is Black and my mom is Latina. I was born in Puerto Rico, raised in Hawaii before settling here in California where I'm married to my Korean husband. Together we raise our 4 children as 'mini global citizens' by instilling pride in all of the cultures and learning about others in this multicultural world.

For me being mixed meant some tough times because you are searching for your identity. You don't 'look' black are others may not think you're 'Latin enough'. You speak Spanish but may not be fully accepted in either community.

Because of this I set out to find my community. Now I am vice-president of a multiracial organization and am also part of an AfroLatino community here in LA where we share what it means to be an AfroLatino and celebrate it." — Sonia N. Kang, Owner of Mixed Up Clothing
"Yes being black and Latino is challenging, beautiful and unique. From growing up filling out job applications that asked if I was: White, Black, Hispanic, Hispanic not of African decent. Which left me having to choose only part of who I am. To being told by my Black and white friends 'your not Black your Cuban'. To also experiencing racism from white Cubans from remarks they would make toward me but now at me. But when I would respond to those remarks in Spanish I would hear this 'Ohh tu eres Cubano, perdon el mano'. As if now I became less black because I spoke Spanish." — Roger Garcia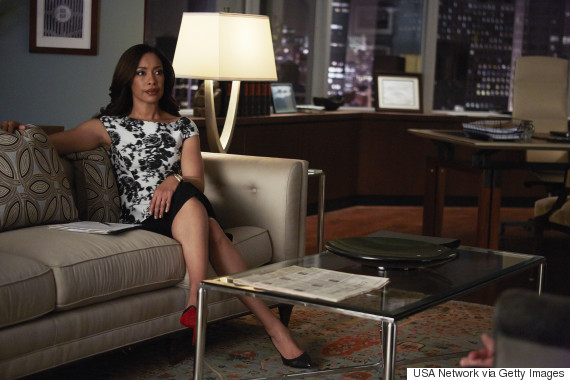 Actress Gina Torres as Jessica Pearson, the powerful managing partner of one of New York City's most prominent law firms, in USA's "Suits."
"Try explaining to your middle school friends that you are Black AND Hispanic back in the 80's when there weren't many of us in the neighborhood. My twin sister and I were sore thumbs!

So we took advantage of our unique background and weaved seamlessly between my white hispanic friends and my African-American friends. We listened to hip-hop and Celia Cruz. We participated in a number of choreographed Quinceañera parties with my hispanic friends and met my black friends at R&B concerts.

My life was never unusual to me. It was great. I was questioned about my ethnicity and race for as long as I can remember. And although many of my peers asked me to choose sides or tried to make me prove how 'Cuban' I really was, I didn't hold it against them. I was comfortable in my skin, still am. And I continue to answer the same questions that were asked years ago. 'Say something in spanish!' It never gets old. I don't mind it at all. I love surprising them. I love the interesting stares I get. And whoever needs to be informed on the history of the Afro-latino, feel free to ask. I don't take offense. Many are just not informed." — Yvonne Rodriguez, Owner of Tres Lindas Cubanas Cigars.
Source: http://www.huffingtonpost.com/2015/02/25/what-it-means-to-be-afro-latino_n_6690032.html